About Us
Digital 42 was established in 2011 with the goal of helping small to mid-sized business simplify their digital footprint. Our focus on usability and efficiency will greatly improve the productivity of your company over more complex options. We are located in Grand Rapids, Michigan and serve clients throughout the nation.
Our Team
Jon Siterlet - Founder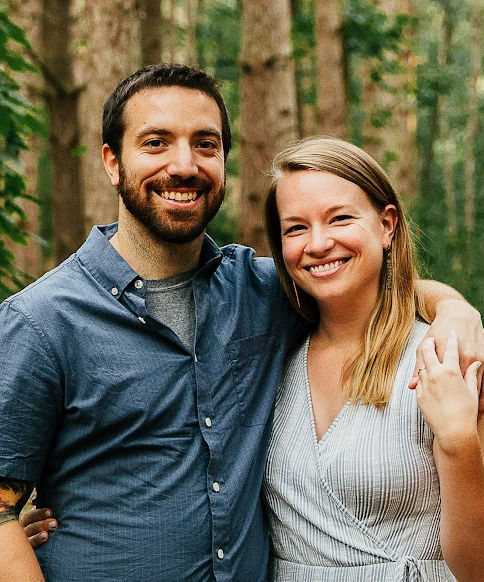 If you've made it this far, then I suppose the secret is out. Digital 42 is a solo operation run by myself, Jon Siterlet. Growing up in the Ann Arbor, Michigan area, I fell in love with computers during a 10th grade CAD class. From there, I expanded my boundaries into programming, robotics, and computer science. After high school, I studied various computer-related subjects at Grand Rapids Community College, Ferris State University, and Western Michigan University. Click here to read my full professional portolio.
Working in the IT industry, I was no stranger to the many frustrations that come with the territory. Rather than accept those frustrations as the norm, I decided to take things into my own hands. I founded Digital 42 on the concept that technology should not be as complicated as it is. Since then, I've made it my life's work to simplify the needs of small businesses and improve their daily business operations.
In my spare time I'm an avid hockey player, golfer, and, of course, all-around nerd. I married my wife, Lauren, in October 2020, where our pandemic wedding had a grand total of 19 people. Our humble little family also includes Daxter, the three-legged black cat, who is equal parts lovable, maddening, and lazy. We also adopted our hound dog mix, Hazel, shortly after our marriage. Together, we are DIY home renovators doing all kinds of fun house projects. When we aren't working, we usually huddle up together on the couch for movies or games.
If your business is looking for help with the digital world, please don't hesitate to Contact Me. Nothing is more rewarding for me than making my modest circle of clients happy - I hope to include your business in that group soon!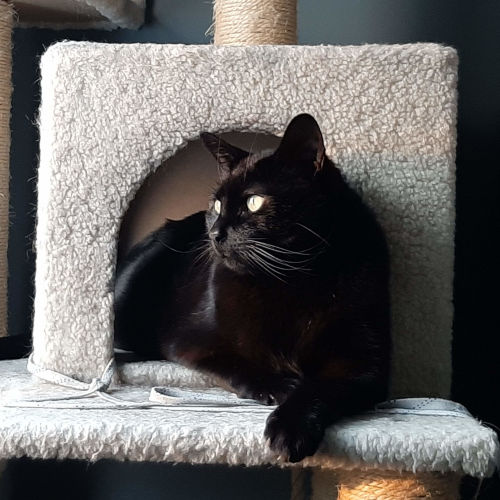 Daxter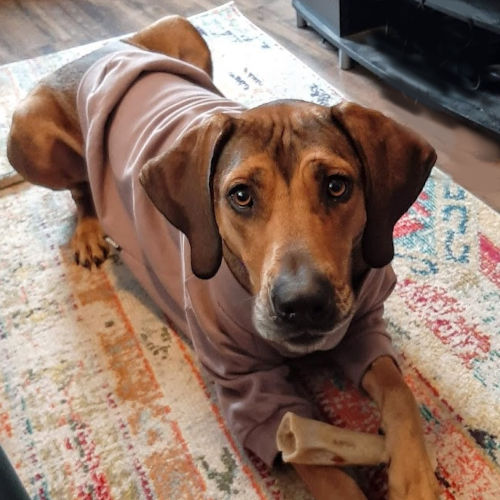 Hazel